Welcome
My name is Tammy Evrard and I would like to welcome you to my website. I have spent more than 25 years working with individuals with intellectual and developmental disabilities and their families. I created this website so that I can share my experience, knowledge and information.
If you are a self-advocate, my hope is that you are inspired to live your life to the fullest and become an empowered individual and advocate.
If you are a family member, my hope is that you find strength in your love, seek courage in your heart and build confidence in skills and knowledge to be the best advocate for your child.
If you are a community provider, my hope is that you provide quality services and support that enhance self-determination, inclusion and choice.
It's been an honor to work with some of the most wonderful self-advocates, families and professionals in the field of disabilities. I hope you enjoy the information offered and I look forward to working with you to make our world a place where we are all equal and included.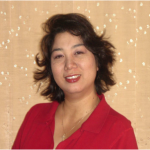 Sincerely,
Tammy